Healthy Scalp, Healthy Hair as You Age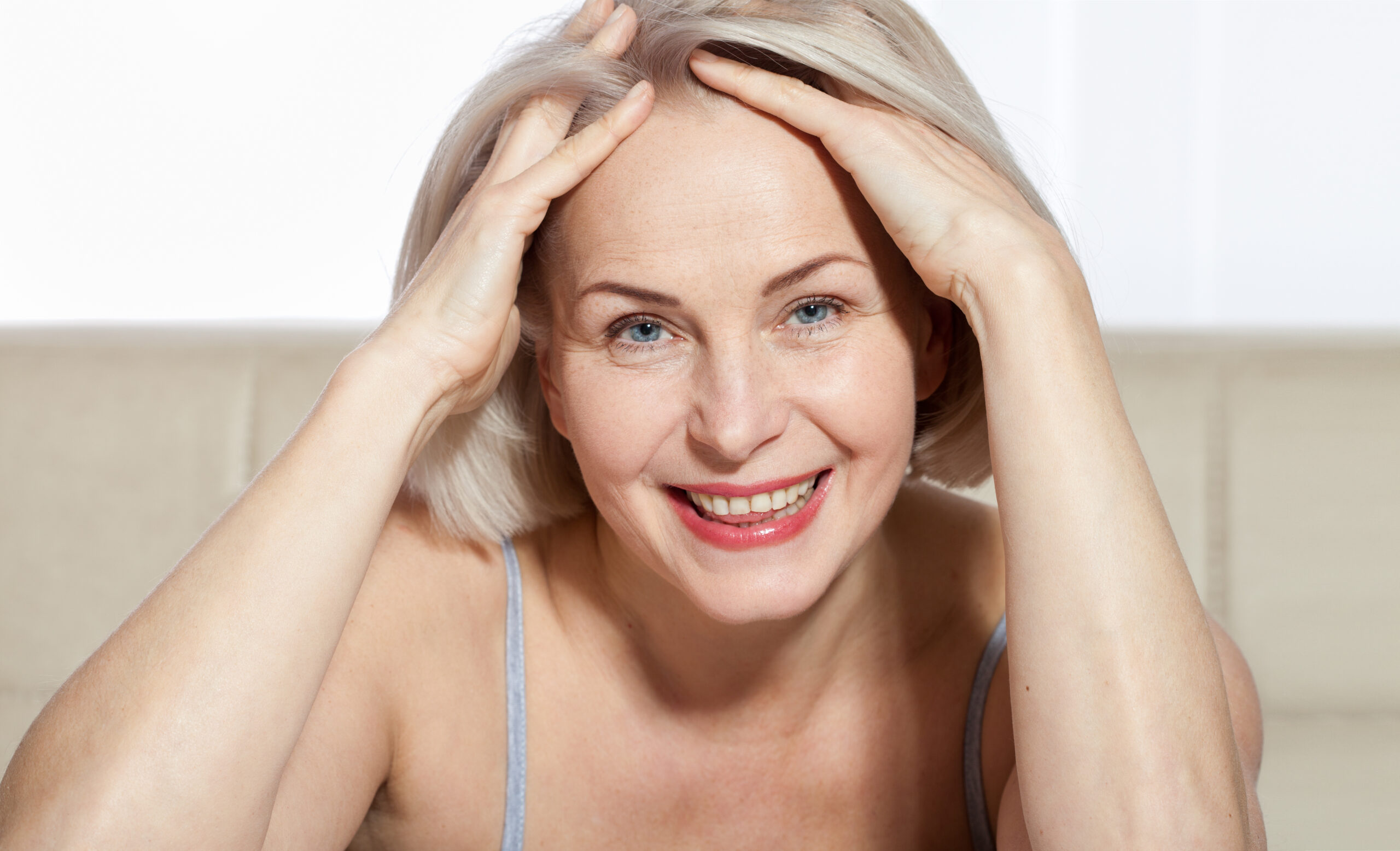 Just like how much you need to care for your hair, you also need to give your scalp more love and attention, especially as you age. However, while everyone has already discovered the need to have a healthy scalp, most are still unsure where to start. Women in their 40s who need to start caring for their scalp more are also unaware of ways to do it properly. Some even have no idea what proper and good scalp care is as the focus is usually on the hair.
If you want to keep both your scalp and hair healthy even as you age, then you can use this article as your guide. Here, we will provide you with simple yet effective tips for achieving and maintaining a healthy scalp and hair, making you feel more confident and empowered as you embrace aging.
How to Determine If You Have a Healthy Scalp?
Before moving over to the tips for maintaining a healthy scalp, it is crucial for you to get an idea about what exactly makes it healthy. One vital fact that you have to know about your scalp is that it is an extension of your skin, the largest body organ. This is the reason why it is also delicate. It has a highly connected vascular system where the blood flows, thereby ensuring that your hair receives all the nourishment needed for growth.
Your scalp also has sebaceous glands capable of secreting sebum, an oily substance necessary for conditioning both your skin and hair. This aids in retaining moisture for a longer period. The sebum is also what keeps the acidic pH to around 5. This is the ideal pH that will help support your scalp's good bacteria and ensure that there is no excessive proliferation of harmful bacteria.
Your scalp's external layer also has skin cells that serve as your body's gateway. You can expect them to shed constantly then get replaced by fresh and new skin cells. The replenishment of unwanted cells means that your scalp will continue to function at its best. You will, therefore, know that your scalp is healthy if it continues to do the mentioned functions well and supports healthy hair growth even once you start to age.
How to Maintain a Healthy Scalp and Hair?
Now, here are the proven tips and tricks that will support your scalp and hair's health.
Cleanse your scalp thoroughly
Make it a regular habit to cleanse your scalp as it is prone to accumulating too much dirt, harsh products, and sebum. If you fail to clean your scalp regularly, sebum may start combining with excess debris, causing your follicles to clog and stop hair growth. This may also lead to flakiness, itchiness, and scalp infections.
The best thing you can do is to cleanse your scalp and hair at least once or twice weekly. Cleansing your scalp, in this case, should focus on removing excess sebum. This means you should not try to remove all of it, just the excess.
You can make that possible with the help of a sulfate-free cleanser or shampoo. Avoid a cleanser with high sulfate content as it may only strip off your scalp's natural oils. Complete your routine by using more intensive clarifying washes. You can use them less frequently, specifically only every four to five washes.
Give your scalp and hair gentle brushing
While it is not necessary to stick to one hundred brush strokes every day, gentle brushing done regularly is still vital in encouraging healthy and proper blood flow to your scalp. This can stimulate your hair. It allows you to massage your scalp, which also aids in increasing the thickness of your hair.
As much as possible, use a soft boar bristle brush to perform this routine. The reason is that this brush works gently on your delicate hair strands. It also helps in distributing the natural conditioning oils of your hair.
Moisturize hair
Note that just like your skin and face, you also have to work on keeping your hair moisturized. This is important as it can prevent frizz and dryness and ensure that your hair continues to look healthy and soft.
To moisturize your hair, using hair masks and deep conditioners regularly can help. You may also want to apply rejuvenating oil massages to your hair and scalp. A regular massage can't only help boost the health of your hair and scalp but also aid in relaxation.
Avoid (or at least minimize) heat styling
Keep in mind that the excessive use of hair dryers and flat irons, especially when set on the highest heat, can cause more damage to your hair than good. As you age, you also need to give your aging hair and scalp gentle routines. You should, therefore, avoid heat-styling tools. If that's not possible, you can still use the tool but set it at the lowest. You may also put a sort of heat protectant to lessen the damage to your hair.
Boost blood flow on your scalp
Proper blood flow is essential as it ensures that your scalp will be able to get the nourishment from the blood then use it to support hair growth. Inadequate blood circulation means your hair follicles are unable to receive the nutrients needed for the production of healthy hair.
Aside from regular scalp massage, you may also start using a topical scalp serum containing ingredients guaranteed to promote blood flow and circulation to your scalp. This serum may be the solution you need to maximize healthy hair growth from your scalp.
Just make sure to pick a serum with stimulating natural extracts. It should also be clinically proven to support a healthy scalp that aids in producing fuller, thicker, and denser hair.