Top 7 Exceptional post workout snacks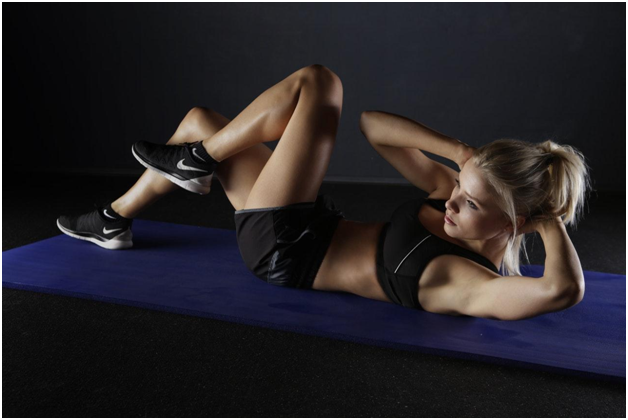 Your workout doesn't end when you leave the gym or finish your run. Eating the right foods after your workout has been proven to help the body to recover quicker, help to build muscle and ensure you're well prepared for your next session.
The main goal of your post-workout meal is to supply your body with everything it needs to recover and maximise the hard work you've just done. Ensuring you go for a snack high in protein, as well as healthy fats and complex carbohydrates is essential to reaping the benefits of your workout so it's important you opt for foods high in these nutrients.
In this post, we'll look at the top 7 post-workout snacks you should try after your next workout.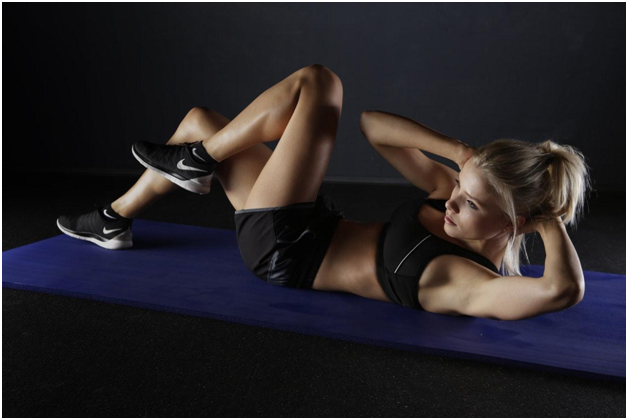 Beef Biltong
Did someone say healthy and delicious? That's right – Beef Biltong is the healthy snack that keeps on giving. Not only does is it available in a range of delicious flavours, but it's also full of lean protein and is a fantastic source of vitamins and minerals such as magnesium, iron, zinc as well as vitamins B12, all of which play an essential part in aiding the body's recovery after an intense session. Beef Biltong is also incredibly low in fat, meaning it can be enjoyed by people on a range of diets including Paleo and Keto! Want to know more about what is biltong? Look no further and visit this article by M-EAT.
Hummus and whole wheat rice cakes
Hummus spread on top of wholewheat rice cakes is a tasty and delicious post-workout snack. The complex carbohydrates from the whole wheat rice cakes help to restore energy levels lost throughout your workout, whilst the iron and fibre from the Hummus help to restore salts lost through sweat.
Chocolate Milk
Chocolate milk is a strong source of recovery nutrients for many gym-goers and has long been coined as the perfect recovery drink. The combination of fluid, protein and complex carbohydrates is everything the body needs after exercise, whilst its calcium and Vitamin D supports bone health.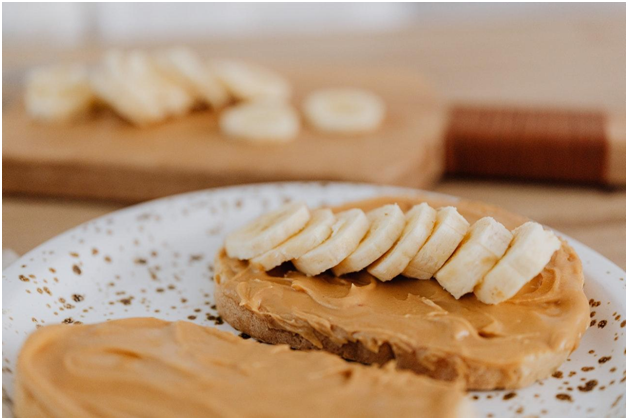 Wholemeal toast with banana and peanut butter
If you train in the morning, then wholemeal toast topped with a chopped banana and peanut butter makes for the perfect post-workout snack. Not only does the toast restore your glycogen levels, but the banana and peanut butter also give you plenty of fast-acting nutrients, leaving you ready to take on whatever the day throws at you.
Greek Yoghurt with berries
Greek yoghurt with berries makes for a great post-workout snack, especially for people on the go. Not only does it taste deliciously creamy, but it also helps to keep you full until your next meal thanks to its impressive amount of protein per serving and the antioxidants from the berries help to reduce muscle soreness.
Sweet Potato wedges
Sweet potatoes are a great, nutrient-rich source of carbohydrates, which makes them one of the best post-workout foods available. Cut into wedges and season to your heart's content before roasting in the oven until crispy on the outside and fluffy on the inside and you have a tasty, yet delicious snack. If that wasn't enough, Sweet Potatoes are also packed
full of vitamin A and offer around 26g of carbs per serving, which helps to restore all those energy levels you lost whilst battling through an intense gym session.
Flapjacks
If you love to eat something sweet after a workout, a flapjack can be a welcome addition to your post-workout routine. Opt for one filled with dried fruit, rolled oats, nuts and seeds for a snack that is high in complex carbohydrates, proteins, and healthy fats.