Cannabidiol (CBD) Oil: Overview, Health Benefits, Uses, and Side Effects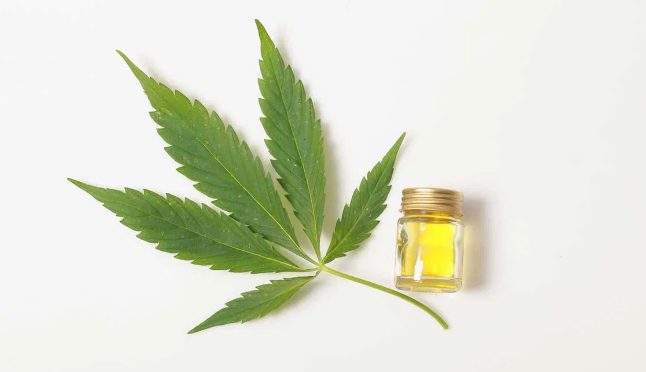 CBD oil derived from Cannabis Sativa (marijuana) aka CBD, is one of the most sought-after ingredients in the health & wellness industry. Its plant source has over 400 chemical compounds out of which there are 60 cannabinoids including cannabidiol (CBD). Talking about the oil, it is usually the first resort for people craving relief from anxiety and chronic pain. It also holds high demand in the skincare segment as it is known to cure a wide range of skin woes including acne. Read on to know more about CBD oil, its health benefits, uses, and side effects.
Health Benefits of CBD Oil
After discovering what is CBD and the oil derived from it, let's get to CBD benefits. According to researches, CBD oil can benefit humans in a variety of ways, including:
1. By Offering Relief from Pain
CBD possesses natural pain relief properties and hence, is hugely involved in treatment for chronic pain. It is also known to have anti-inflammatory effects.
A 2019 study revealed that when applied as an ointment to the skin, CBD can lessen inflammatory disease and also scarring. Another study showed that Sativex – a combination of CBD and THA (another active ingredient of cannabis) significantly improved sleep quality and pain in people coping with rheumatoid arthritis.
2. By Treating Neurological Disorders
The belief of scientists that CBD has a positive impact on the brain's signaling system has led them to conduct various researches to study how the compound can benefit those with neurological disorders. In one study, they found CBD can slow down the onset & progress of Alzheimer's disease. They also found that CBD + THC treatments are more effective than solo CBD treatments.
In another research, CBD oil was given to a specific group of people with epilepsy. The results were astonishing as their seizures lessened by 36.5%.
So, if you wonder does CBD oil work positively on health? The answer is – yes, it does!
3. By Reducing Depression & Anxiety
The WHO says over 264 million people worldwide struggle from depression which makes it the primary cause of disability globally. The same goes with anxiety – 1 in 13 people worldwide suffers from anxiety. Although many pharmaceutical drugs and medications exist that can treat these disorders, they invite several side effects. This is where CBD becomes the first port of call. Various studies conducted on animal models conclude that CBD has an antidepressant effect. When anxiety is in question, a study featuring a simulated public speaking test (SPST) found that 300 mg of CBD considerably lessened anxiety in the volunteers during the speech.
4. By Combating Acne
Acne is a skin woe that generally occurs to hyperactivity of sebaceous glands. Fortunately, CBD has anti-inflammatory effects that reduce acne inflammation. A 2014 study even revealed that the compound can control sebum production and eventually prevent acne.
5. By Protecting Against Type 1 Diabetes
If you are thinking what does CBD oil do to people with diabetes, the answer is coming right up your alley. As CBD has anti-inflammation virtues, it can soothe inflammation that is common with Type 1 diabetes patients and eventually delay the onset of the disease. Some studied performed on diabetic mice claimed that CBD treatment reduced the occurrence of diabetes by 56%.
Other Health Benefits of CBD
Some other CBD benefits include:
Can improve heart health
Has anti-tumor effects
Can help fight cancer
Can help quit drugs and nicotine
Dosage & How to Use CBD Oil
There is no specific set of guidelines regarding CBD dosage. Depending on your condition and requirements, the dose can vary between 5 and 25 mg per day. It is recommended to speak with your doctor or healthcare provider to know the exact dosage that will work for you.
Coming to the use of CBD oil, simply place the required number of drops (according to the dosage) under your tongue using the dropper and hold them for a few seconds. Do not swallow the drops. Other ways to use CBD also exist aplenty. This includes:
Consuming CBD gummies
Swallowing CBD capsules
Adding CBD oil to food/drink
Spraying CBD spray in your mouth
Applying CBD oil or ointments on the skin
Precautions to Take While Using CBD Oil
There are certain precautions associated with the use of CBD oil. They are:
Do Not Use CBD during Pregnancy/Breastfeeding
The FDA says that pregnant ladies or breastfeeding moms shouldn't use marijuana. This is because CBD and THC present in marijuana can enter the brain of the growing baby via the mother's bloodstream and can negatively impact his or her development. CBD products can also have traces of other harmful ingredients that can be detrimental to the fetus's health.
Regular Use of Marijuana is Not Advisable
If you are using marijuana directly for CBD and that too regularly, it can impact your neurodevelopmental trajectories as found in research related to the plant's neurotoxic effects on the adolescent brain. Regular doses of marijuana alter neurochemical communication and cause disruptions in the brain development of adolescents.
In 2007, another study conducted on adolescent marijuana users concluded that those adolescents performed poorly in tests related to memory, concentration, and learning.
Keep Children Away From CBD
To date, it isn't clear whether CBD is safe for kids or not. So, it is advisable to opt for other approved treatments for them. Or consult your healthcare provider before giving CBD to children.
High Doses of CBD May Not Be Safe for Some Patients
High doses of CBD are not advisable to people with liver disease, Parkinson's disease, and others on specific medications.
Note: CBD can interact with certain medications or drugs and can reduce their effectiveness or even lead to toxicity. Some of these drugs include Antifungal drugs like Vfend, Migraine medications like ergotamine, atypical antidepressants like mirtazapine, and Benzodiazepine sedatives, to name a few.
Side Effects of CBD Oil
Coming to CBD oil side effects, there are risks and side effects associated with the consumption of the oil. Studies related to many CBD products are pending and most of the products are waiting for FDA approval. Having said that, CBD is regarded safe if taken in lower doses like 25 mg per day. Also, it is not known whether or not the compound is safe as well as effective for every individual.
Well, some of the potential side effects related to CBD are:
Male reproductive toxicity or damage
Liver injury
Interactions with alcohol and drugs
Gastrointestinal distress
Mood swings
Changes in alertness
Diarrhea
Fatigue
Changes in weight and appetite
The Takeaway
CBD oil which is the oil derived from marijuana is known for its potential health benefits, such as curing depression, treating acne, and easing symptoms of heart disease. Despite its healing virtues, the use of the oil stays questionable to some extent owing to the fact that FDA hasn't approved most CBD products and CBD comes with many potential side effects. However, CBD oil is still legal in India under the NDPS Act and the Drugs and Cosmetics Act. But some states have banned its use. Therefore, ensure you are following national and regional laws before buying CBD products. Also, consult your doctor regarding CBD use, the right CBD product for you, its dosage, etc. to stay on the safer side.