Skincare routine done right with natural skincare products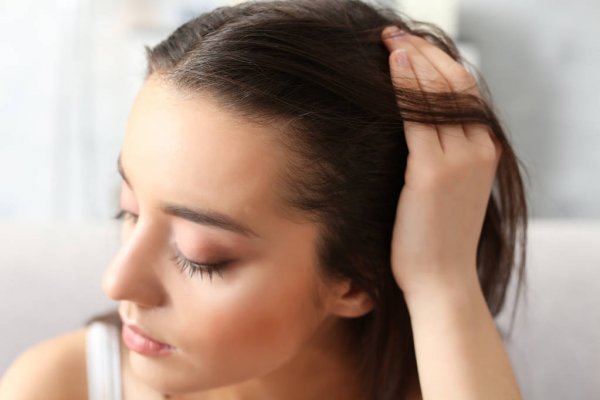 The natural skincare industry is growing rapidly in the beauty market. After all, some cosmetic or skincare products contain chemicals, which can be harmful to your health. Hence, women prefer Ayurvedic or natural skincare products with natural ingredients for their daily skincare routine.
Some of the ingredients used for skincare are amla, ashwagandha, tulsi, and haldi. You can ensure these organic beauty products will provide you with younger and healthy-looking skin. For instance, amla, also called Indian gooseberry, reduces the signs of aging and provides a healthy glow.
The ingredient Tulsi helps fight fine lines and wrinkles. Plus, it can improve the texture of the skin. When it comes to ashwagandha, it provides you with glowing skin and protects your skin from free radicals. Haldi makes your skin look younger because of its anti-aging properties.
Now that you are well-informed about these ingredients, you can search for them in various natural beauty products. In case you don't know how to start your daily skincare routine, you can read further and learn about steps for healthy and glowing skin.
Utilize a cleanser: You must use a cleanser as it is an essential part of your skincare routine. Well, it should be the first step in your daily routine. You must purchase natural cleansers as per your skin type (oily, dry, or combination).
You can ensure that the cleanser will eliminate excess oil, grime, pollutants, and dead skin cells. Before using the cleanser, you must make sure that your hair is tied behind. Also, wash your hands and wet your face before applying it. You must be careful around your mouth and eyes. Gently massage your face and finally pat your face dry.
Clean with a toner: It is a must to use a toner before serum and moisturizer and after using a cleanser. With the help of toners, you can easily eliminate stubborn dirt, makeup, and excess oil. You can soak a cotton pad with your toner and wipe it in your entire face, chest, and neck. An alternative to using a cotton pad in the palm of your hands. Pick a good skin toner from a brand offering organic beauty products to get best results.
Go radiant with a serum: With the help of a serum, your face will definitely look radiant. Two pumps of serum are sufficient to apply on the face. If the bottle of serum contains a dropper, you can control the drops of serum.
You can use around 3 to 4 drops of serum on your entire face. You will have to create tiny tapping motions with your palms or fingertips. You must allow the serum to absorb in your skin without rubbing it excessively.
Healthy skin with eye cream: You can use eye cream to keep your skin healthy and strong. You can ensure that eye creams will hydrate and tighten your skin immensely. You can take a pea-sized amount and apply it under your eyes but make sure you don't drag or rub. You must wait for 2 minutes so that cream will be fully absorbed on your skin. It is recommended not to use eye cream.
Apply a moisturizer: You can use natural skin care products like moisturizers for your skin. After all, it keeps your skin healthy and hydrated. You must begin by washing your face with lukewarm water and using an almond-sized amount of the moisturizer. Dab a tiny amount all over the face and spread it evenly using your fingertips.
Protect your skin with sunscreen: Apply the sunscreen thoroughly and thickly all over your face and neck. You can ensure that the sunscreen will protect you against the sun's harmful rays. You can look for sunscreens that are SPF 15 or more for everyday outdoor protection.
You'll come across many platforms offering organic skin care products, and they do work their magic on your skin. Shortlist a few products and try them to see the difference they can make.