10 Delicious Foods You Can Still Eat on a Gluten-Free Diet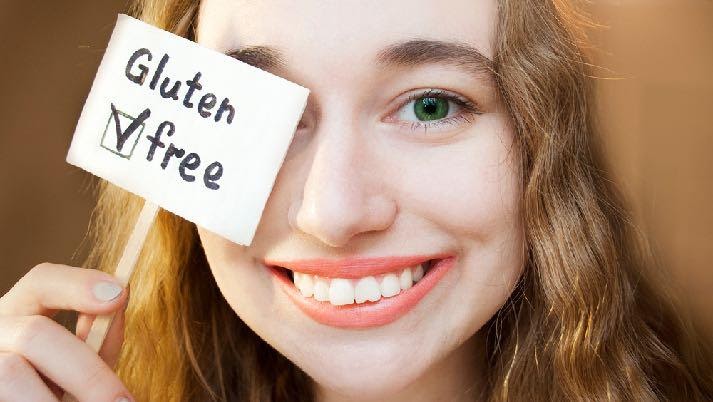 Source: Lina Ptashka/Shutterstock.com
For some, gluten can be a great thing. But for many with dietary issues, gluten can be one of the worst things to consume. It takes time to learn what is gluten-free and what is not, but after a while, you'll be a pro and live your best gluten-free life. So whether you're interested in eating healthy, eating well or eating tasty, this article is for you.
Who Should Go Gluten-Free?
Many people are going gluten-free for different reasons. Some have a gluten allergy or intolerance. This means their body doesn't process gluten properly, and they become sick after ingesting it. Others choose to eat gluten-free to lose weight, combat diabetes or deal with other health-related issues.
The truth is that many people go gluten-free because they decide that it is the right thing for them.
Getting to Know Delicious Gluten-Free Foods
There are many foods that you can purchase from the grocery store deemed gluten-free. These foods fit into one of three categories. They are either naturally gluten-free, commercially processed to be gluten-free or gluten-free but labeled as "may contain."
Naturally Gluten-Free – Many naturally gluten-free foods are easy to incorporate with a gluten-free diet. These are the staples of a healthy diet, and continuing to eat them will not hinder your weight loss or overall health status. These include raw and unprocessed meat, fish and seafood, fruits, veggies, nuts, seeds and basic dairy options.
Commercially Processed to Be Gluten-Free – These are multi-ingredient foods that have undergone a strict manufacturing process. They are made with substitute ingredients in special facilities to ensure their gluten-free status. Check labels for "gluten-free" and then read the ingredient list to ensure that gluten-containing additions are not hiding somewhere. You'll find cereal, bakery items, pasta, canned soups, ready-to-eat meals and snack foods in this category.
Gluten-Free But Labeled as 'May Contain' – Finally, some naturally gluten-free foods can still have a risk of cross-contamination with gluten during their processing. These foods may contain gluten, but the gluten is only on the outside of the food and does not contaminate the innards. If you are particularly sensitive to trace amounts of gluten, this may not be the best option for you. These foods include pretzels, oats, beans and many other items that are typically gluten-free but can be produced on equipment that also processes other things with gluten.
Now, let's get down to the best part – the food! Here are 10 amazing gluten-free foods that will surely not disappoint:
1) Baked Potatoes
Who doesn't love a baked potato? They are so versatile. You can eat them with just about anything you choose to top it off with, whether it's salsa, cheese, butter, sour cream, chives or a tin of tuna. Baked potatoes are the ultimate gluten-free food to enjoy.
2) All-Natural Granola
We love granola, and gluten-free granola is even better! It's so easy to prepare and tastes fantastic. You can throw it on top of your favorite ice cream, yogurt or just about any dish you want to give a little crunch to. Some ingredients you might find in gluten-free granola include oats, ground flaxseed, coconut and some pure honey or maple syrup to sweeten. Of course, you can also add in various nuts, seeds, dried fruit and even chocolate chips.
Source: Sveta Y/Shutterstock.com
3) Quinoa
Quinoa is a gluten-free food that should be incorporated into every diet, whether you are living gluten-free or not. It's a great source of protein and fiber and tastes really good. There are many ways to incorporate quinoa into your diet, and it's effortless to make. It's a fantastic choice for breakfast, lunch or dinner.
4) Falafel
Falafel is another gluten-free food that tastes amazing. If you're looking for a quick bite, falafel is your best bet. It's easy to make and can be served with pita bread and hummus, also gluten-free when appropriately made. If you're buying it, just make sure that it's certified gluten-free, as not all falafel is friendly for the gluten-free diet.
5) All-Natural Rice Noodles
Rice noodles are a gluten-free noodle choice that everyone should try. Whether you're looking for a lighter dish or just something different than the old white spaghetti, rice noodles are just the thing. They're tasty, easy to make and go great with any type of dish you'd like to make. Available in everything from penne to ramen, you'll find a style to suit your culinary ventures.
6) Fresh Fruits and Vegetables
Fresh fruits and vegetables are a great gluten-free choice for the gluten intolerant or allergic. We all know that fresh fruits and vegetables are great for your body, but they're an even better choice if you're a gluten-free eater. You can choose what you want, go for organic or just regular fruit and vegetables to fit your needs. They'll pack your diet with essential nutrients, phytonutrients, vitamins and minerals that your body needs to stay healthy.
7) Popcorn
A true classic! Popcorn is gluten-free and tastes fantastic. Whether you're in the mood for sweet or salty, popcorn has it all. Every movie night, sporting event or just a lazy day on the couch is sure to be better with some delicious popcorn to snack on. If you're making your own at home, you can fully control what goes on and what doesn't. From pecans and maple syrup to sea salt, cumin and chili pepper, you can make practically any flavor of popcorn your heart desires. The possibilities are endless!
Source: Roman Samborskyi/Shutterstock.com
8) Oatmeal
You can never go wrong with a warm bowl of oatmeal in the morning. Rich in fiber and incredibly nutritious, it's one of the best gluten-free foods you can possibly have. Just be sure you're using oats labeled as gluten-free to ensure there's no cross-contamination. Then, start your day off right with a bowl of oatmeal and some fresh fruit or whatever else it is you like to cover it with.
9) Gluten-Free Pasta
We all know how incredible pasta is, and gluten-free pasta is no different. Though there are many kinds of pasta out there, you'll find that most of them go naturally well with pretty much any type of dish. So whether you want to make a baked dish, pasta salad or some tasty spaghetti, gluten-free pasta is the way to go. Most brands make it easy by labeling their products as gluten-free. These will typically be made with brown rice flour, quinoa, lentils or chickpeas.
10) Pizza
What list of delicious food would be complete without some tasty pizza? Of course, you'll have to find yourself a gluten-free crust if you want your pizza genuinely safe. Even so, there are plenty of gluten-free pizza options to choose from, and they'll all taste amazing. It all comes down to the crust, and when it comes to gluten-free pizza, there are now loads of options. From more traditional bread-like crusts to those made from quinoa and cauliflower, you'll find a crust that tastes good and is friendly for your gluten-free diet.
Getting Help with Going Gluten-Free
When it comes to leading a gluten-free lifestyle, whatever your reasons, it can be pretty overwhelming at first. There's a lot of information about what foods to avoid and what you can eat. It can sometimes feel like you're drowning in information.
One way to deal with it is to get some help, such as working with a trained dietitian or subscribing to a gluten-free meal delivery service. This is especially helpful for those diagnosed with celiac disease as they have to be incredibly careful about what they eat.
You can also alter an existing diet or meal plan to be gluten-free. Many will instantly think of keto, but the Mediterranean diet is potentially an even better option. In fact, a Mediterranean meal plan can help provide essential nutrients that folks trying to go gluten-free on their own may lack.
Whichever way you choose to approach going gluten-free, just remember that there are still tons of delicious foods waiting for you. Though going gluten-free may seem intimidating at first, it should be easy enough to adjust and adapt as your body will thank you for it in the long run.