Everything You Need to Know About the 3-Day Diet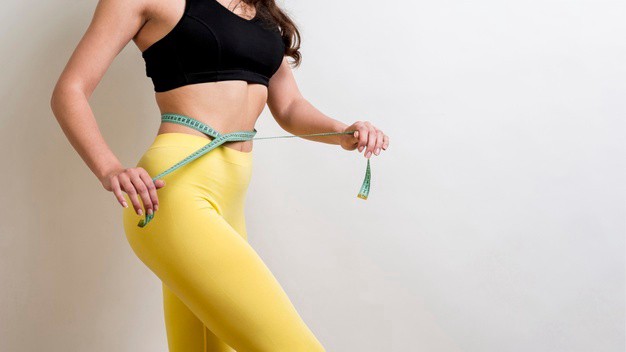 Have you ever succumbed to those fad diets that promise you to lose weight fast in 3 days? Although such diets hardly deliver positive results, the exact outcome of a specific diet varies from person to person. The 3-Day diet is one such diet that guarantees quick weight loss. According to the creators of the diet, you can lose 10 pounds in just 3 days if you opt for this diet. But what the 3-day diets exactly are? What foods can you eat while following this diet? Is 3-day fast weight loss just a tactic to lure people or can it be accomplished in reality? Read on to know everything about this diet.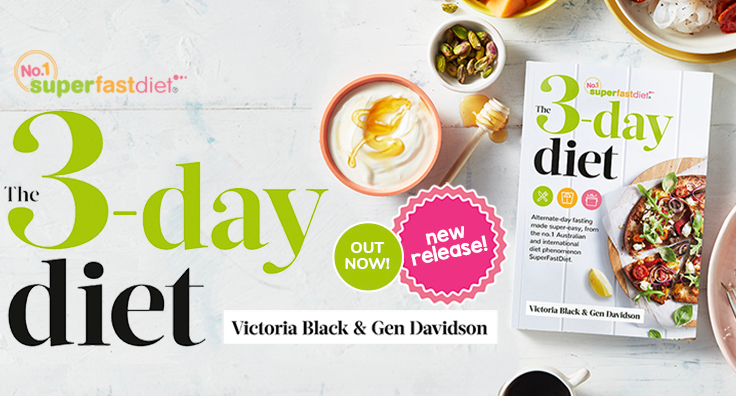 The 3-Day Diet: How it Works?
The 3-day diet is a short-term fad diet that promises to help you lose 10 pounds in three days. This low-calorie, quick-weight loss diet is believed to be developed by the American Heart Association. While following the 3-day AHA diet, you need to follow highly specific instructions for the three meals you will be taking through the day. Only a few substitutions are allowed.
Well, people follow the 3 day American heart association diet for short-term weight loss. This is the biggest drawback as they tend to gain weight again once they resort to their usual eating patterns.
What to Eat and What to Avoid?
The meals in the 3-day diet are very basic. Day 1 starts with black coffee and half grapefruit followed by a single toast slice with peanut butter spread. Lunch is of 1/2 cup tuna fish and a toasted slice. For dinner, you have to rely on 3 ounces of lean meat with veggies and a cup of vanilla ice cream. The menu for Day 2 and Day 3 are also simple with no sauces or fancy dressings. If you have a penchant for sweets, you can delight your taste buds with vanilla ice cream every day. However, if you are a food fanatic and love trying different varieties, this diet is sure to disappoint you.
Is the 3-Day Diet Right for Vegetarians or Vegans?
The 3-day diet is not for vegans and vegetarians as it has eggs and meat on the menu list. Additionally, if you are gluten intolerant, you can't rely on this diet as it includes toasts and other gluten-based food products.
The 3-Day Diet: Sample Food Menu
Day 1
Breakfast

Black coffee, tea, or water1/2 slice of grapefruit 1 toasted slice with 1 tablespoon of peanut butter spread
Lunch

1/2 canned tuna 1 toasted sliceBlack coffee, tea, or water
Dinner

3 oz. of any lean meat 1 cup carrots 1 medium apple1 cup green beans 1 cup vanilla ice cream Black coffee, tea, or water
DAY 2
Breakfast

Black coffee, tea, or waterAn eggA bananaA slice of toast
Lunch

1 cup tuna fish or cottage cheese5 saltine crackers Black coffee, tea, or water
Dinner

2 hot dogs1/2 cup cabbage, carrots, or broccoli 1 banana 1 cup vanilla ice cream Black coffee, tea, or water
DAY 3
Breakfast
Black coffee, tea, or waterSaltine crackers A small apple1 oz. cheddar cheese
Lunch

A hard-boiled egg 1 toast edsliceBlack coffee, tea, or water
Dinner

1 cup tuna1 cup cauliflower 1 cup carrots 1 cup melon 1 cup vanilla ice cream Black coffee, tea, or water
Food Substitutions to Make
For banana – 2 apricots
For grapefruit – 1 orange
For ice cream – Frozen yogurt
For hotdogs – ½ cup beans
For carrots – Beetroot
For peanut butter – almond butter
For tuna – 2 oz. chicken
For toast – ½ protein bar
The 3-Day Diet: Pros and Cons
Unlike other fad diets, the 3-day diet includes healthy foods especially fruits and veggies. This is why this diet doesn't lead to high sugar or fat intake. Another benefit of this diet is that you can prepare associated meals fairly quickly and easily.
The 3-day diet comes with a handful of drawbacks. As it restricts calories, it can slow down your metabolism and make you lose lean muscle mass. As a result, it can engender the wrong kind of weight loss. If you are wondering how much weight can you lose in 3 days with this diet, the answer is 10 pounds. So, if you want to shed more weight, this diet is not for you. Further, with the 3-Day Diet plan, you get very little fiber. The lack of fiber can cause constipation. Not only this, the diet is not a nutrient-enriched diet and hence can engender nutritional deficiencies.
The 3-Day Diet: Short & Long-Term Effects
The short-term effect of the 3-day diet is quick weight loss. Under the 3-day diet, it's pretty easy to shed some weight from the body. However, the diet lacks positive long-term effects. Reason – it doesn't include any physical activity or positive lifestyle changes which are crucial for sustainable weight loss.
The long-term effects of the 3-day diet can also be additional weight gain. As you would be eating normally on other days, the disordered eating pattern makes you gain weight easily.
What Else You Need to Know about the 3-Day Diet?
Here are certain points to keep in mind before planning to switch to this diet even for short periods of time:
The 3-Day diet is alleged to be created by the American Heart Association. However, this report can also be false.
A website featuring the details of this diet states that 3-day diets are not created or managed by experienced or licensed people.
Consult a medical practitioner, doctor, or dietician before trying this diet.
The diet is a low calorie and not a low-carb, low-fat, or low cholesterol diet. So, it's not good for those with diabetes, high blood pressure, heart problems, and other such medical conditions.
The 3-day diet is for short-term weight loss only. If you are overweight, resort to healthy eating plans and routinely exercise.
If you think you can't follow the 3-day diet all your life, it's better not to opt for it in the first place.
The Bottom Line
The 3 Day Diet is a low-calorie diet that includes simple meals that are easy to prepare. As the foods are low in calories, they help you in losing about 10 pounds in a short period of time. Although short-term weight loss is possible through this diet, it doesn't offer long-term results. For instance – if you are obese and want to lose more weight, this diet can't help you at all. Plus, it isn't apt for those with certain medical conditions like diabetes, heart disease, high cholesterol, high blood pressure, and so forth.
The 3-day diet is not a well-balanced or nutrient-rich diet so it can lead to nutritional deficiencies easily. The diet also lacks fiber and can cause constipation. This popular fad diet doesn't include any kind of physical activity or healthy lifestyle changes that are crucial for long-term weight loss.
Finally, this restrictive diet can be monotonous for people who love food. It can be very tricky for them to follow a boring diet that doesn't allow for many substitutions. What's worse is that you are tempted to eat more on the off days which can easily lead to weight gain.
So, it's wise to weigh the pros and cons of the 3-day diet before following it. We also recommend talking to a certified health practitioner or licensed dietician before opting for it.