Golo Diet 101- Your Ultimate Guide to the Weight Loss Plan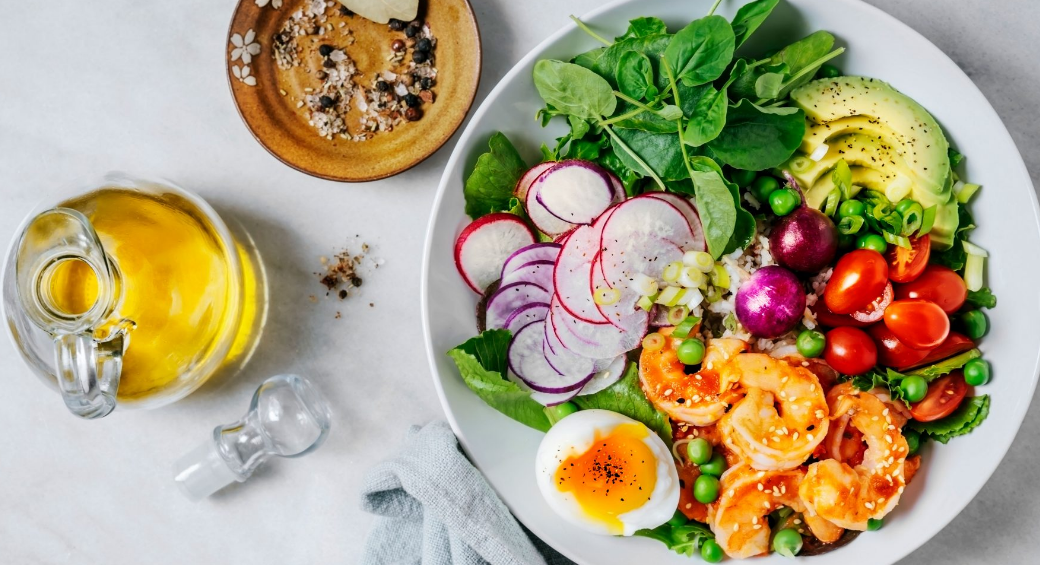 The Golo diet aka the Golo Metabolic Plan is a marketed diet launched by a group of doctors in 2009. The plan that's available in the form of 30, 60, and 90-day programs promises efficient metabolism, quick weight loss, and improved energy. According to Golo.com, the diet relies on a dietary supplement called Release to maintain lean body mass, address insulin resistance, and balance hormones. Read on to know what do you eat on Golo diet, its benefits and side effects, and how it can help you lose weight. 
What is the Golo Diet?
The Golo diet works by managing insulin levels in the body that eventually promotes weight loss. The diet is designed to achieve sustainable weight loss and boost metabolism. The idea of the diet came from a low glycemic diet that includes foods and drinks that don't spike insulin levels and can help burn fat and manage weight.
Well, the Golo diet plan also includes GOLO Release, a supplement imbued with plant-based nutrients that enhance energy levels, reduce food cravings, and regular glucose levels. With each purchase, you will also get a guidebook under the name 'Golo Rescue Plan' that allows you to create bespoke meals as per your metabolic rate.
Can Golo Diet help Lose Weight?
The GOLO Diet plan includes whole foods and also encourage physical workout which can eventually engender weight loss. Also, several studies have been conducted by doctors and researchers to evaluate the efficacy of this diet in terms of weight loss. As per a study involving a group of obese people, the combination of GOLO Release supplement, diet, and exercise led to an average weight loss of 14 kg. However, makers of the diet conducted this study so we aren't sure whether it is genuine or not. Also, it's not clear yet whether the Golo program solely results in weight loss or it's the holistic approach that offers positive results.
It's better to read Golo weight loss reviews from people who have already tried this program before opting for it.
Pros of Golo Diet
Although we aren't sure about the effectiveness of the Golo diet related to weight loss, there are some benefits you can redeem from this diet. These are:
Promotes Healthy Weight
Since Golo Metabolic Plan encourages you to eat whole grains, lean protein, and fresh fruits & veggies, it can help you achieve optimal weight. When you prefer whole foods over processed stuff, your health will automatically improve and so will your weight. This claim is also supported by a study published in Cell Metabolism that found that eating processed food resulted in 2 pounds weight gain in participants as compared to fresh-food dieters who lost 2 pounds. 
Improves Blood Sugar Levels
Apart from eliminating processed food, the Golo diet focuses on exercise that can help achieve optimal sugar levels in the body. There are studies that confirm that routinely exercise reduces glucose levels in both diabetics and those without the disease.
Help Eat Balanced Meals
When you rely on the Golo diet, you will be eating a nutrient-rich diet comprising lean proteins, healthy fats, whole grains, fruits, and vegetables. These foods will help you create well-balanced meals that will have all the required minerals, vitamins, and nutrients your body needs.
Cons of Golo
If you are thinking about Golo side effects, we will help you out. Here are a few drawbacks associated with the diet.
Not an FDA-Approved Approach
The Golo diet's key supplement 'Release' comprise plant-based ingredients. There is no scientific research that shows that this supplement can aid weight loss. Plus, the supplement is not FDA-approved so we doubt its safety. Moreover, if you have high insulin levels, you already might be taking medication. And taking this supplement that claims to alter insulin levels might not be safe for you.
Expensive Diet Plan
Following the Golo diet can cost you good bucks. Golo Release costs a lot and lasts up to 1 to 3 months depending on how many tablets you take every day.
Not for Lax Dieters
If you are someone who can't follow the diet's principles, you won't be able to benefit from the diet. Some people find it challenging to create a meal with limited portion sizes and specific food options.
Pricing for the Golo Diet
Wondering how much does Golo cost? Before starting the diet, you have to buy the Release supplement. With the supplement, you will get a guidebook and free support that come with a price tag of $199. The price of the supplement will depend on the number of capsules you order. 
30- to 60-day Release costs $49.95 (to lose 10–20 lb.)
60- to 90-day Release costs $79.90 (to lose 21–40 lb.)
90- to 150-day Release costs $99.90 (to lose 41–60 lb.)
Golo Diet Food List
According to the makers of the Golo diet, people who want to follow the diet have to rely on the four fuels groups i.e. fats, vegetables, proteins, and carbs. When following the diet, you should consume 3 meals every day that must comprise 1 or 2 standard servings of foods from each group per meal. But the serving size can vary from individual to individual. For instance – if you exercise a lot, you will require more servings.
Foods to Eat
Here is a list of foods (according to fuel groups) you should eat when following the Golo diet:
Carbs: Whole grains, potatoes, fruits, sweet potatoes, and beans
Protein: whole milk, lean meat, Greek yogurt, eggs, nuts, and seafood
Vegetables: Zucchini, spinach, cauliflower, broccoli, Brussels sprouts, kale, and cucumber
Fats: nuts, seeds, and olive oil
Foods to Avoid
The Golo diet discourages processed foods such as meal replacements, frozen foods, fried snacks, etc.
Here are some foods you shouldn't eat when on the Golo diet:
Sugar-sweetened beverages like latte, alcohol, etc.
Artificial sweeteners like saccharin
Processed foods like cookies, potato chips, etc.
1 Week Sample Golo Diet Meal Plan
Get started with this Golo diet meal plan and see its effectiveness before continuing with the diet further.
Monday
Breakfast: 2 hardboiled eggs and overnight oats with coconut flakes and chia seeds
Lunch: grilled chicken, salad greens drizzled with coconut oil, and sweet potatoes
Dinner: Chicken with stir-fried veggies, olive oil, and mashed potatoes
Tuesday
Breakfast: scrambled eggs with almonds, steam broccoli, and apple slices
Lunch: Turkey prepared with olive oil, bell peppers, and buckwheat
Dinner: Roasted chicken, kale soup, grapes, and walnuts
Wednesday
Breakfast: omelet & sautéed veggies, coconut oil, and blueberries
Lunch: Spinach and tuna salad with olive oil dressing, and an apple/orange
Dinner: Roasted beef, boiled potatoes, and carrot slices
Thursday
Breakfast: Omelet and berry parfait made with Greek yogurt, nuts, and seeds
Lunch: Yam and pork chops, sautéed broccoli, and olive oil
Dinner: Salmon drizzled with coconut oil and fruit & Brussels sprouts salad
Friday
Breakfast: Eggs, strawberries, and pistachios
Lunch: Vegetable salad, baked chicken, and pears
Dinner: Bell peppers stuffed with beef, olive oil, and cucumbers
Saturday
Breakfast: Poached eggs, berries, arugula, and olive oil
Lunch: Chicken, chickpeas with salad dressing, and apple
Dinner: Beef, broccoli, and walnuts
Sunday
Breakfast: Quinoa, hemp & flax seeds, and tomatoes
Lunch: Ground turkey, brown rice, nuts, and olive oil
Dinner: Beans and chicken, coconut oil, and sweet potatoes
Bottom Line
The calorie-restricted GOLO Diet aims to manage insulin levels and help lose weight through diet, exercise, and supplements. Although you can experience positive changes in your body, the diet can be tricky and pricey to follow. It's recommended to consult your physician if you are on medication or have health concerns before starting the Golo diet.