Causes of hair loss among men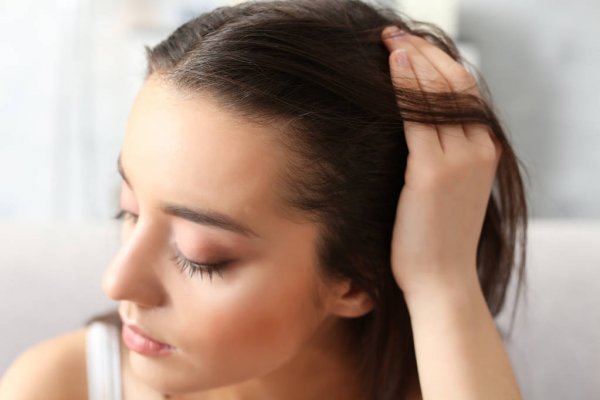 If you think you have a hair fall problem, you are not alone. More than half of the men have visible signs of hair loss. Have you ever wondered why men face hair loss? If you're on the lookout for the best shampoo for hair loss, check out Patricks' hair loss shampoo! Besides hair loss shampoo, Patricks also offers a wide range of other products. Just
Reasons for Hair Loss
Genetics: You might be aware of the term male pattern baldness. Also known as androgenetic alopecia, this type of baldness is triggered by the genes you have inherited from your parents. However, it's not clear why hormonal changes cause the hair follicles to shrink or why the balding process happens gradually in a similar pattern for men, but it starts with thinning of the hairline above the temples and crown. Based on family history, the balding process may start as early as teenage and the hair would get thinner, soft, shorter and fine.
Medical issues: Temporary hair loss might be a sign of a medical issue like thyroid problems or anemia. If you consume a diet low in protein and iron, your hair may start thinning. If there is high hair loss, there are chances that you might have diabetes or lupus. Hair loss might also be a side effect of some drug you may be taking for issues such as arthritis, depression, cancer, gout, high blood pressure or heart problems. Treatments like radiation or chemotherapy can also cause severe cases of hair loss. However, the hair would grow back in time once the treatment ends.
Shock or Stress: Sudden loss of weight, an emotional or physical shock, surgery or flu might cause hair loss that may last for several months.
Infections: Issues like ringworm might create scaly patches and bald spots on the scalp. In such cases, the hair might grow back on its own after the treatment.
The immune system: If you find out that you are facing sudden hair loss that leaves bald spots in various places of your head, you might have a genetic issue called alopecia areata. It begins in childhood. In such cases, your own hair follicles get attacked by the immune system and hair falls off. There is no sickness or pain involved. Though the hair may grow back but it would fall off again.
Impulse control disorder: Some people may have an urge to pull out their own hair from their eyebrows, scalp and other parts of the body. This is a chronic condition known as trichotillomania. It might affect around two percent of teenagers and adults.
Grooming: If you wear a ponytail, cornrows or braids by pulling the hair from the scalp tightly, it might cause temporary hair loss known as traction alopecia. Hot oil treatments and perms might also end up damaging the hair follicles.
Myths Regarding Hair Loss
Sunscreen will not cause hair fall but it can protect the areas where the hairline has receded.
Hair dryers might cause hair to be more brittle but would not lead to permanent hair loss.
Wearing a baseball cap might give 'hat hair' but it cannot lead to hair loss.
Swimming in a chlorinated pool or salt water does not cause hair loss
Though there are many shampoos that help combat hair loss. Patricks offers the best shampoo for hair loss. Check out the wide variety of products they offer by visiting https://www.patricks.com.au/collections/