10 Fruits You Should Eat for Beautiful, Youthful, & Glowing Skin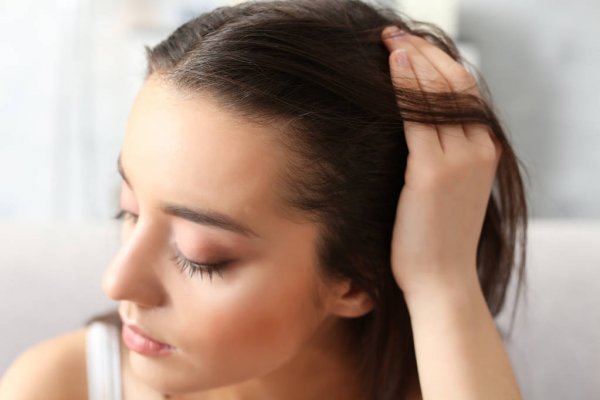 If we have to name one food that is most beneficial for optimal skin health – that would be surely 'fruits'. Fruits are a powerhouse of antioxidants that fight free radicals that contribute to aging skin. Plus, they are rich in various vitamins and minerals that address multiple skincare concerns. For instance – lemon and strawberries are rich in vitamin C that reduce dark spots and help in achieving brighter skin. Similarly, papaya has vitamin A content that fights acne. So, if you want healthy, youthful, and glowing skin, you need to include fresh fruits in your daily diet. Read on to discover a list of fruits you should rely on to achieve your Holy Grail skin.
1. Papaya 
Want to know about the foods that make your skin glow? Then without any doubt grab papaya and start eating it every day. Papaya has rejuvenating enzymes that help cleanse the skin from within and offers it a natural glow. The fruit is naturally moisturizing and keeps skin hydrated. Some studies also indicate that papaya can heal wounds faster. Rich in vitamins A and C, it is also beneficial for the digestive system which is directly linked to skin health. 
How to Use Papaya for Skin
Eat a bowl of papaya every day in the morning. Consume fresh papaya smoothies. You can also add bananas, strawberries, and other skin-benefiting fruits to the smoothie.
To use papaya topically, mash a few papaya pieces and blend it with honey. Apply on the skin and leave it on for 6-7 minutes before washing it out.
To get rid of dead cells, prepare a papaya scrub. Mix papaya and orange peel powder with coconut water. Apply this mask and gently massage it while taking it out for subtle exfoliation.
For pigmentation, use a papaya and lemon juice blend. You can also add turmeric to get rid of dark spots or patches faster.
2. Orange
If we have to talk about the best foods for skin repair, we can't overlook oranges. The gorgeous tangy fruit is a potent source of vitamin C which is known to fight free radicals and reduce the signs of aging. Oranges also reduce hyperpigmentation and give radiant skin. Want to know the benefits of eating oranges every day?  Consuming the fruit daily increases hydration levels of the skin and keeps the skin plump. Vitamin C content in oranges also boosts collagen production which is mandatory to keep skin firm. 
How to Use Orange for Skin
Drink orange juice every day in the morning.
You can also eat an orange every day to get a daily dose of vitamin C.
Consume orange salad prepared with fresh oranges, pomegranate, beetroot, etc.
To get rid of dark spots, apply an orange peel powder mask. Add honey to the mask if you have dry skin.
3. Strawberry 
Just like oranges, strawberries are rich in vitamin C. They are also rich in salicylic acid, a form of alpha-hydroxy acids that are known for their exfoliation properties. Salicylic acid is also antibacterial and helps to reduce symptoms of acne formation. It cleanses your clogged pores and expunges bacteria and grime from the surface of the skin, making it clean and mess-free.
How to Use Strawberry for Skin
Have a strawberry smoothie topped with nuts daily.
Drink water infused with strawberries and lemon.
You can also use a strawberry and papaya face mask and use it once a week.
4. Watermelon
Watermelons are one of the most refreshing fruits out there. They are rich in water, fiber, and vitamins A, C, and B. While vitamin C is beneficial for hyperpigmentation, vitamin B and A helps in getting even skin texture. The best part – this bright red fruit is cholesterol-free and fat-free.
How to Use Watermelon for Skin
Eat a bowl of watermelon for breakfast.
You can also drink watermelon juice as your evening snack.
Add watermelon to your salads to redeem its benefits.
Use a watermelon and rice flour face mask to get an even skin tone.
5. Avocado
Avocados have anti-inflammatory virtues that prevent oxidative stress and eventually skin damage. Being a rich source of vitamins A, C, B3, and B6, they also safeguard skin from cumulative sun damage.
How to Use Avocado for Skin
Add avocado to your smoothies, juices, hummus, and salads.
Top your toasts and pancakes with avocado slices.
To use it topically, prepare an avocado paste with milk and honey. Add turmeric if you have dark spots. Use this mask twice or thrice every week.
6. Banana
Wondering – are bananas good for your skin? Of course, they are! Bananas are packed with potassium and vitamins K, A, E, and C that are known to improve skin health. They are also loaded with dietary fiber that can benefit your digestive health greatly. Not to mention, bananas are incredibly moisturizing and can remedy dry skin in no time.
How to Use Banana for Skin
Eat a ripe banana every day.
Prepare your smoothie with bananas and other fruits.
Bananas can be used to prepare fresh bread.
Add banana to Brussels sprouts and chickpea salad.
Apply mashed bananas directly to your facial skin to make it soft and tight.
7. Cucumber
Cucumbers are hydrating and possess incredible cooling properties. According to nutritional databases, they are high in antioxidants. Cucumbers also have vitamin K and C that are great for healthy skin. 
How to Use Cucumber for Skin
Add cucumber slices to salads, juices, and sandwiches.
To get rid of puffy eyes and dark circles, apply fresh cucumber juice to the under-eye area.
You can drink fresh cucumber juice in the morning.
Rely on a weekly cucumber face mask. Prepare this mask with cucumber juice, Multani Mitti, and aloe vera gel.
Tone your face with cucumber juice and rosewater blend after washing your face.
8. Lemon
The citrusy lemon is used in tons of skincare products. Reason – they are rich in vitamin C which is a skin-benefiting ingredient. Due to vitamin C content, lemons can reduce scarring and signs of premature aging skin. The fruit also has bleaching properties and can treat suntan in a jiffy.
How to Use Lemon for Skin
Drink lemon juice on an empty stomach every morning. Add honey to the juice to drink it without any worries.
Squeeze fresh lemon juice over salads. You can also add it to your fruit juices.
Drink lemon-infused water to keep your skin hydrated.
Apply freshly squeezed lemon juice to your dark spots. If your skin is sensitive, prepare a mask with lemon juice and gram flour. Wash off with cold water once the mask is dry.
9. Kiwi
Another vitamin C-rich fruit kiwi can deliver tons of skincare benefits. Kiwis can boost collagen production and prevent oxidative stress. They can also heal your pimple scars and blemishes in no time. If you have puffy eyes, placing cool kiwi slices will take out all the puffiness effortlessly.
How to Use Kiwi for Skin
Eat raw kiwi slices with your breakfast.
Kiwi smoothies are great to keep you refreshed and full for longer.
Prepare kiwi lemonade and drink it on empty stomach every day.
Drink kiwi, apply mango, and pomegranate juice.
Add kiwi face masks to your skincare routine. Some of the beneficial face packs you can use are – kiwi & turmeric mask, kiwi, rose water, and honey mask, and kiwi & aloe gel mask.
10. Apples
If we have to talk about the benefits of apples for skin, the list can get very long. In short, apples hydrate the skin, improve skin complexion, and treat acne. The vitamin A, C, and K content found in the fruit offer protection from harmful UV rays. What's more? Apples also act as a natural toner and moisturizer and can even quell dark circles.
How to Use Apple for Skin
Eat an apple or drink apple juice every day.
Prepare a fruit mask with apples and papaya and use it twice a week.
Start eating these fruits if you want beautiful, youthful, and envy-worthy skin!