9 Home Remedies & Fairness Tips to Get Fair Skin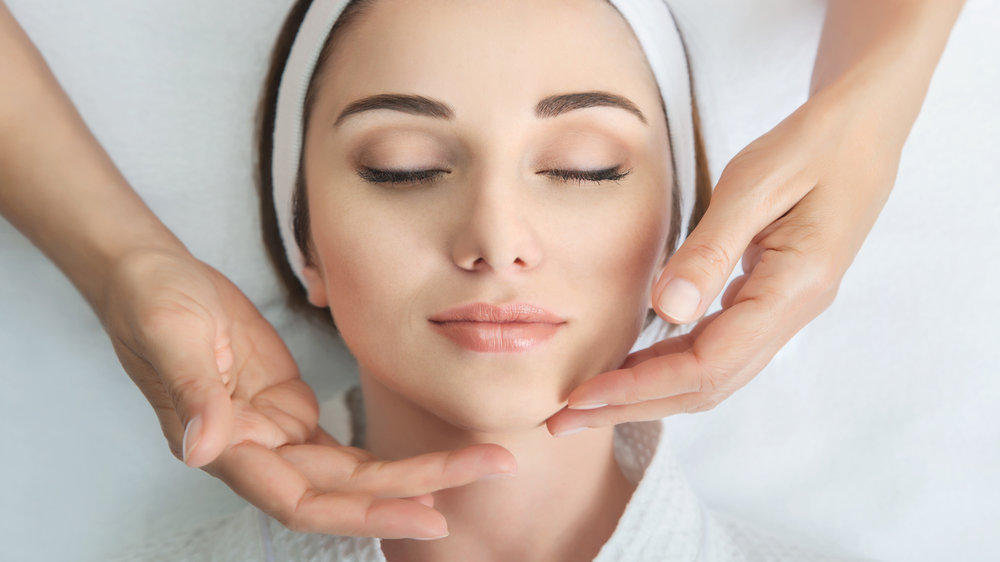 To get that much-coveted fair skin is the dream of many young women. But let's get practical here! Fairness can't be achieved overnight and there is no single way to attain it. Also, if you have dusky skin, you can't become Snow White. However, you can strive to get brighter and flawless skin. If you are wondering how to become fair naturally, here are some effective home remedies plus simple fairness tips for you.
1. Papaya & Tomato Face Mask
If you are thinking about how to get fair skin in 1 week naturally, then this papaya & tomato face mask blend can help you. Tomatoes are rich in lycopene that tame darkness and dullness of the facial skin. Exfoliating with tomato will also eradicate dead skin cells from your skin and reveal fresh skin from underneath. Papaya, on the other hand, has vitamin C content that is crucial for bright and youthful skin.
Ingredients
A fresh tomato
1-2 ripe papaya slices
1-2 drops of rose water
How to Use
Make a papaya and tomato face mask by blending the two ingredients. Add a few drops of rose water to the blend. Mix well and apply on your neck and face. Let the mask dry for a few minutes before rinsing it out with cold water.
Note– Leave tomato if you have sensitive skin or acne-prone skin. Instead, use milk and papaya.
2. Gram Flour & Milk Face Pack
If 'how to get white skin in a week' is a question that bothers you, you need something effective like gram flour. Being a good exfoliator, gram flour not only clears up dirt and dead cells but also dispels dark patches. Using it with milk will increase the efficacy and will benefit you greatly.
Ingredients
2 Tsp. gram flour or besan
Fresh milk
How to Use
Create this magical face mask by making a paste with gram flour and milk. You can also add a pinch of turmeric to the mixture if you have many dark spots or patches. Apply the paste evenly on your facial skin. Leave it for 11-12 minutes or until it dries up. Wash off with lukewarm water.
3. Ayurvedic Turmeric Face Mask
Turmeric is hailed for its skin-lightening and brightening virtues. Plus, it is an antibacterial ingredient that can fight acne-causing bacteria. Regular use of turmeric will remove scars, pimples, and blemishes and make your skin brighter than before. Using it with milk frequently will double the benefits and offer fast results.
Ingredients
3 Tbsp. milk
½ Tsp. turmeric powder
How to Use
To make a turmeric milk mask, take the ingredients in a bowl. Mix well and soak a cotton ball in the mixture. Wash your face and spread the mixture on your face and neck region. Keep it on your face for half an hour. Once the mixture is completely dry, take it off with lukewarm water. Don't forget to tone your face with rose water afterward.
Note: You may see a yellow tinge on your face after the use of this mask. Remove it with another cotton ball soaked in milk. Something like exfoliating face wash can also help in this regard.
4. Papaya & Honey Face Mask
While papaya is rich in skin-benefiting vitamins, honey is extremely moisturizing. If you are thinking about how to get fair skin, the honey-papaya combo can help you achieve your Holy Grail skin.
Ingredients
3 pieces of ripe papaya
1 Tsp. honey
Cucumber juice(optional)
How to Use
Blend papaya pieces with honey and cucumber juice in a blender. You can take cucumber in place of cucumber juice. Once you have got a smooth mix, transfer it to a bowl. Apply this mask all over your face and neck. Keep it on your skin for 20 minutes before washing off.
5. Yogurt & Strawberry Face Pack
Strawberries are like a superfood for the skin and the same goes for yogurt. Therefore, their combo can do wonders for your skin. The yogurt & strawberry face mask will brighten your skin, fade acne scars, and offer you a youthful glow.
Ingredients
2 ripe strawberries
1 Tsp. yogurt
How to Use
Make a yogurt-strawberry face mask by blending the ingredients in a mixer. Apply and leave on your facial skin for 9-10 minutes before washing the skin with cold water.
6. Fuller's Earth & Egg White Face Mask
Just like gram flour, fuller's earth also delivers a skin-lightening effect. The best part – it can be used in conjunction with almost every other ingredient to redeem facial aesthetic benefits.
Ingredients
1 Tsp. fuller's earth or Multani Mitti
Beaten egg white
Yogurt (optional)
How to Use
Create a Multani Mitti-egg white face mask by beating an egg white. Add Multani Mitti into it along with a dollop of fresh yogurt. Spread the face mask evenly on your face and neck. After 12-15 minutes, remove it while massaging in a circular direction. Tone your face with rose water afterward.
7. Lemon & Honey Face Mask
Lemon stands out among other ingredients when it comes to skin lightening. It works effectively in removing dark patches and age spots. You can use it solely or complement it with honey for the best results.
Ingredients
Fresh lemon juice
A teaspoon of honey
How to Use
Mix honey with fresh lemon juice and use it as a face mask. You can also rub a lemon slice instead of mixing it with honey. At last, wash off after 5-7 minutes.
Note: If your skin is sensitive, skip this mask as lemon is highly acidic. Also, use this face mask in the evening and wear SPF after using it.
8. Sandalwood & Rose Water Face Pack
While rose water acts as a natural astringent and tightens your pores, sandalwood soothes irritated skin. Use sandalwood & rose water blend for an even and brighter skin tone. You can also use rice flour instead of sandalwood powder.
Ingredients
1 Tsp. sandalwood powder
Rosewater
How to Use
Mix a teaspoon of sandalwood powder with natural rose water to prepare a paste. Apply this face mask using a soft brush. Leave it on for a few minutes or until it dries before rinsing it out.
9. Fruit Face Mask
Fruits are a powerhouse of vitamins and minerals and hence are incredibly beneficial for your skin. Using various fruits as a face mask can do wonders for your skin. Make use of a good mix of fruits like avocado, strawberries, papaya, kiwi, cucumber, oranges, and so forth to redeem benefits.
Ingredients
1 strawberry
½ avocado
½ slice of papaya
1 kiwi slice
How to Use
Make the fruit face pack by mashing all the fruits together with fresh yogurt. Add honey if you have dry skin. You can also use fresh cream instead of honey. Mix all the ingredients well and apply the blend to the face and neck. Rinse after 15 minutes with lukewarm water.
Tips to Get Fair Skin
Drink coconut water as it works effectively on dark and dull skin. Alternatively, apply it on your skin twice every day for naturally glowing fair skin.
Eat a healthy diet rich in vitamins A, C, and E and minerals like zinc and copper.
Avoid sun exposure and always use a broad SPF before going out.
Exercise or do regular yoga to remove toxins from your skin.
Rely on toxin-free skincare products.
Stop smoking as it can dry out your skin and engender wrinkles.
Sleep well at night and de-stress via mediation.
Avoid washing your face with hot water.
Exfoliate your skin twice a week and do double-cleansing at night if you wear makeup.
Stay hydrated and don't forget to wear a vitamin C serum every day.
If you are wondering how to make skin whiter in 1 day, it's not possible. Fortunately, you can have brighter skin in a week's time. Add these masks to your skincare routine for fair-looking skin!